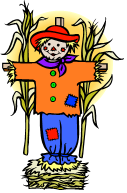 Click to see the 2019 Scarecrow Decorating Contest information
AVAILABLE NOW!!  – New Digital Guide to "Williamston SC"
This Mobile App offers local information about festivals and events in Williamston, SC. It also features downtown dining, shopping and service options, recreational activities, and community contests. Come explore our Mineral Spring Park – one of the oldest public parks in the nation and take one of our historical walking tours!
Ready for Download in Google Play and in the App Store!! Just look for the Envision Williamston logo!!
Welcome to Envision Williamston!
We are very excited to grow our town and be part of the process of revitalizing Williamston.
Envision Williamston is committed to the health and wellness of our community. In doing so we are taking a holistic approach to promoting economic revitalization, social engagement, local visibility, and community partnerships. We are members of National Main Street America and the Main Street South Carolina Association.
We have many levels of engagement, including becoming an interested party, joining us as a participant at one of our monthly events, becoming a task force member, serving as a committee member, or partnering with us on a special community and economic development project.
Your participation in Envision Williamston is important to us. The first step is to contact our office and sign up as an interested Envision Williamston community member. We want to include you on our master list so that you can receive updates on the work at Envision Williamston!
Want to Know How You Can Get Involved?
Click here for a downloadable PDF application form and become an Envision Williamston Ambassador today!
For more information, please go to Envision Williamston's website or feel free to contact me at:
Envision Williamston
Phone: 864-847-7473, Ext. 118
Email: sonyacew@gmail.com
I look forward to promoting economic revitalization and community connections together!
All the Best,
Sonya Crandall, Executive Director
We're Sociable! Share us!
The Know-Abouts